Until now, it was only possible for you to import list data from Excel into QuickBooks Online; however, QBO recently added a feature that enables you to import data from Google Sheets. Since the number of people switching to online options like Google solutions is increasing, it was only a matter of time that QuickBooks would work something out to let users upload data from these platforms.
At present, it is possible for the users to import data from Google Sheets to QBO as easily as Excel, including list data for vendors, customers, products, services, and charts of accounts.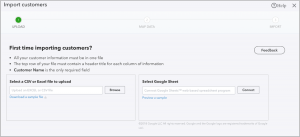 The steps to import list data into the QBO from Google Sheets have been summarized below.
1) Select the Gear Icon in QuickBooks Online 
2) Choose the option to Import Data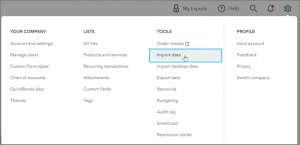 3) Select the Type of data that you wish to import
4) Connect the Google Sheets with QuickBooks Online
5) Confirm Authorization for Intuit to complete the synchronization with Google Sheets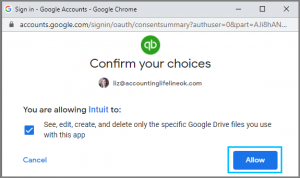 6) Select the Google Sheets file that you want to import list data from

7) Map file (data) fields to import into QuickBooks (data) fields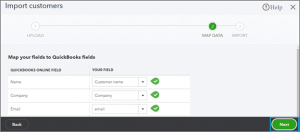 8) Click the green 'Import' button to initiate the process of actual import

By following these steps, you can integrate your list information from Google Sheets directly into QuickBooks Online easily, without having to spend any time entering data manually. If you still use Excel, you need not worry. The process of importing list data from Excel hasn't changed at all. This is simply a new and exciting addition to the methods to import list data into QBO for those who choose to use Google Sheets as their cloud-based spreadsheet.