Our Vision
Better+Together is a mentality
+ Being part of a team creates stability and growth. Together we are stronger in our knowledge, thoughts and abilities. We understand hard work and determination and extend our team to aide with accounting and technology needs.
+ Being Better Together Our firm is committed to empowering the lives of the small business owners by automating processes, training, and providing resources to each individual business.
+ QuickBooks We are Advanced Certifed QuickBooks ProAdvisors. We resolve issues faster and have a deep knowledge of QuickBooks Apps.
Liz Scott+
My goal is to make the lives of small business owners easier by utilizing technology which enriches both the business and personal lives of our clients. I want …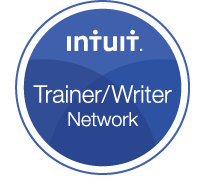 + QuickBooks Bookkeeping + Apps = WIN!
We love meeting, working with and getting to know and understand local small business owners!
Because we are dedicated to solving your technology needs, we often work side-by-side with many of the technology programmers who design QuickBooks Apps. Business apps reduce time spent doing manual tasks. These technology developers are often small business owners too and have the same dreams and passions and desires as you.
Along the way we sometimes snap a photo of the fun!