With QuickBooks Online Advanced, you have access to additional features that are included in the premium app integrations. One of the newly added app integrations for QBO Advanced is Docusign which can allow estimate approvals to be quickly DocuSign which can be quickly sent out for E-Signatures. There will undoubtedly be more apps added to the premium app integrations, but for now check out the premium apps integration website.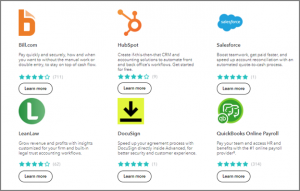 With Docusign App Integration on QBO Advanced, users can speed up the sales process with seamless integration. To get started, you will need to activate your DocuSign subscription using the few easy steps below:
Sign-in to QuickBooks Online Advanced as an

Admin

, then search for

DocuSign eSignature

in the App Store and select "

Get the app now

."

Use your

DocuSign credentials to sign-in

to QuickBooks. If you do not have a DocuSign account, you will be prompted to

create a new account

.

Once connected, select "

Save and Send with DocuSign

" on the estimate page.

Specify

signers and signing orders

as needed to speed up the process.

Verify the fields and where you need a signature, initial, or date and select "

Send

."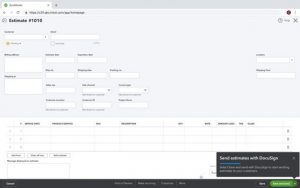 DocuSign is a direct electronic signature that is available and easy to use for all QuickBooks Online Advanced users. For all other QuickBooks Online subscription users, you can take advantage of the DocuSign discounts offered.
If you need further assistance, Contact Us!